A lot of people are moving into apartments in the current real estate market as they wait for available properties or to downsize. Apartment versus home move-ins are a little different in the moving world.
If you are moving into an apartment, ask the landlord about move-in protocols and procedures. Do they need a gate code? What times and days at the complex are best for moving?
If you are moving into an apartment make sure you have a final walkthrough date to see the apartment before you move in. This will allow adjustments for "punch list" items that need to be fulfilled prior to your move.
Ask if property management staff will be available and accessible during your physical move. Get a number and contact to call in case there are challenges during the move.
Make sure you have all the necessary paperwork for the lease and move-in dates. If you have secured rental for a garage at the property, clearly identify the items/boxes that need to be stored in the garage versus the apartment. This will provide clarity for your mover.
Your mover needs to know everything about your lease agreement with the property manager to avoid any "unexpected" surprises. Make sure you have reviewed any codicils about moving into the rental property.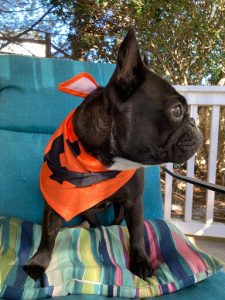 If you have pets it's important to make sure you have met the compliance requirements of the rental property agreement. Some rental properties charge a fee for pet DNA regarding waste that is not properly disposed of. Make sure your pet is vaccinated for rabies, kennel cough, and other contagious diseases. Having a healthy pet upon entry is so important in the initial process.
Having disabled/handicapped access is imperative and required by federal laws. If you are disabled or physically challenged in any way the Landlord is responsible to provide provisions for your unique needs and circumstances. This is required by Federal Law.
On moving day with a disabled family member it's imperative that you communicate with the movers about your unique circumstances. This allows the movers to plan ahead and prepare for your move.
Moving into an apartment from a house/home is a difficult transition, but experienced movers can make this a seamless transition. Families reducing space from a house or townhome to an apartment require space, help, and understanding in transition into their temporary home.
Moving to a new home, apartment or rental is stressful. Reputable movers keep this in mind and work to reduce the stress load on families.
When moving into an apartment make sure you have the necessary information for your mover. Gate/security code information, unloading parking zones, and parking information. Advise your landlord or apartment manager the exact date of your move and identify the moving company. Let them know the specific hours for arrival and unloading. Advise your movers of any special circumstances regarding parking and unloading. If there are unique circumstances in terms of accessibility inform your moving company. If you will rent a garage in addition to your apartment let the movers know ahead of loading so the garage items can be kept together as they load. This makes unloading easier especially if the garage is not directly within your apartment.
Reputable moving companies are adept at moving into a variety of locations and situations, but the more you share and communicate with them the better prepared they will be to make your move less stressful and seamless.
Ahead of your apartment move ask the management company about package delivery. Do they have designated delivery to a secure room in the complex or does it come to your apartment door? Inquire about hookups for cable, Internet, and telephone services. Make sure you know what utilities if any are included in your lease and those you will need to establish on your own. Enquire about on-site storage options if you have possessions that are too much for your apartment square footage. Ask about pet deposits if applicable. Check with your insurer to make sure you have the proper amount of renter's insurance.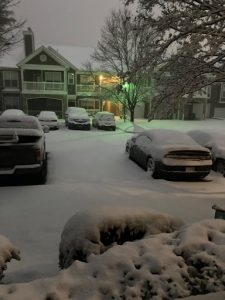 Whether you are moving into a home or apartment, a reputable moving company will be ready and able to support you regardless of the final destination.
The Moving Gurus have a strong record of safe packing, on-time delivery and they carry 10X's the required insurance limits of South Carolina law including all three types of coverage. They believe providing "peace of mind" in a move is their mission and calling to all of their customers. Contact us today to discuss your move and how we can help. We will provide our Google and BBB ratings as well as proof of all protection coverages and references of those we have recently served. We take the stress out of moving!
Phone: 864.626.6264
Email: TheGuru@TheMovingGurus.com