Moving can be simultaneously exciting, joyful, and stressful. Moving by yourself only adds to the stress of the moving process. It drains your energy and there are inherent risks in using family and friends to move.
You have enough going on in finding a new home, selling your current one, packing, and dealing with utility account closings and new ones. Add in securing a rental truck, getting enough people to show up and help on moving day (for loading and unloading) and multiple risks in terms of liability and protection coverages and the stress bar only rise.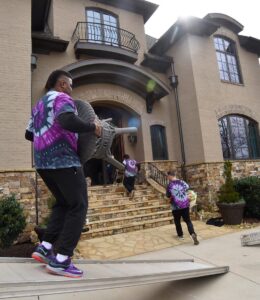 Crews
Moving into a house is different from moving into a college dorm or your first apartment. First of all, there are more possessions to pack and move, which means you need more people to help and oftentimes friends and family back out at the last minute. Even when they all show up you are using amateurs. Professionally trained movers know how to pack a truck for maximum efficiency and unload at the new location. They are trained in picking up, carrying, and loading appliances, furniture, boxes, and other household goods. If Uncle Billy slips on the wet sidewalk or grass outside your home and hurts his back you are liable. The same goes for broken items during the move.
Insurance Coverage
Driving a 24 ft. and larger rental truck is not for the faint of heart. Even if you have previously moved, you don't do this for a living and drive a big truck every day. Professional movers load, drive, haul and unload every day. They are experienced and they also have the right amount of insurance coverage to protect their moving crew, your possession during load-in, transport, and load-out stages. Liability, workman's compensation, possessions, damage in transport to them, coverage for those in the truck, and protection against other road hazards are all standard for professional movers. Moving by yourself can be costly on the protection side. Most DIY moves are typically underinsured.
Broken Possessions
Many families make a successful move across a state or town only to discover that upon arrival and unloading some family heirlooms or fragile items were broken, cracked, or smashed in the move. Professional movers cover, wrap, load, and pack these items in such a way that it minimizes potential damage during transport. When your brother-in-law drops your favorite aunt's hurricane lamp and smashes it you are in an awkward position because he's family, but you still lost a prized family heirloom and there is little to no recourse. When a professional mover drops something it is documented and there is a process in place to claim protection coverage on the item.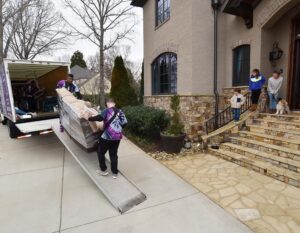 Oh My Aching Back
Too many DIY moves have horrible stories about injuries sustained during a move. Moving heavy items up and down stairs can be risky. You need your energy for a move and if you injure yourself, or a family member you just add serious complications to finishing the job and settling in at your residence. Professional movers are trained on how to lift, move up and downstairs, load and unload trucks in a safe manner that not only protects the crew but your possessions too. ER visits are all too familiar with a family member or friend who blew out their back, or knees in helping during a self-move.
You Need to Be Rested and Sharp
Last-minute packing and preparing for a move is a killer on families. Add in a DIY move and you can just count on stress overload and sheer exhaustion, then you have to return the rental truck! When you plan ahead in packing and get an early start it will make moving week much easier for the entire family. If you are moving you will be exhausted after you unload and will have little energy to start settling into your new home. Professional movers take that weight off your back so all you have to do is focus on packing, setting up utilities, post office address changes, financial institutions, and DMV if you are moving out of state.
Professional movers allow you to supervise a move on both ends, pack your vehicles if needed and begin settling in. If you have young children moving yourself will only add to the exhaustion levels. There are, pardon the pun, so many moving parts to the moving process that you need your strength, energy, and stamina to be ready. Let a professional moving company take the load off your shoulders, do the heavy lifting, and provide the protection coverages you need.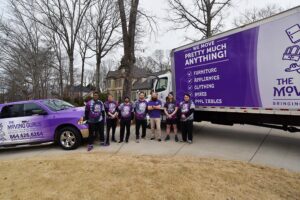 The Moving Gurus have a strong record of safe packing, and on-time delivery and they carry 10X's the required insurance limits of South Carolina law including all three types of coverage. They believe providing "peace of mind" in a move is their mission and calling to all of their customers. Contact us today to discuss your move and how we can help. We will provide our Google and BBB ratings as well as proof of all protection coverages and references of those we have recently served. We take the stress out of moving!
The Moving Gurus
Phone: 864.626.6264
Email: TheGuru@TheMovingGurus.com
Snail Mail: 306 Miller Street, Greer, SC 29650