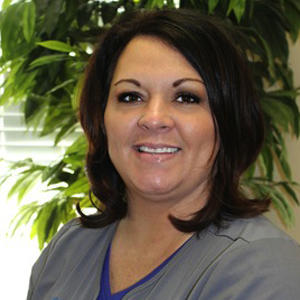 Melissa "Missy" Edwards is the Office Manager at the PREG Asheville, NC office. She describes her role at PREG.
How long have you been with PREG?
I have been with PREG since November 2013 when Dr. Holman's office merged with PREG. I started out doing front desk check-in and check out and then later move up to the office manager role and financial counseling.
What is a typical day like for you?
I wear different hats so I could be on the phone with a patient's insurance carrier, getting certifications for a treatment cycle, or meeting with the new patient to discuss their financial responsibility, coverage for treatment, and answering any of their questions. I'm on the phone a lot answering questions about account balances. I could be at the front desk covering for someone who has gone to lunch or stepped out. I'm all over the place during most days doing whatever is needed.
How does your team work together?
We have a small office in Asheville but we work well together. I always encourage teamwork so we are taking care of the patients, helping them have a great experience at PREG and working to help each other resolve any issues to get through the day. Everyone works really well here as a team.
What do you love about PREG and your work?
I love helping families. It is the greatest joy when you see a couple come in and they are tear-filled and have been struggling to have a baby. They have a dream and they want to have a baby and start a family. It's rewarding to see that come to light and you get to celebrate with them having one baby at a time. That is a great joy!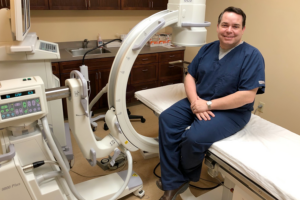 What have you learned about yourself and fertility treatment in your time at PREG?
I have learned so many things, on a personal level I've learned we need to be more compassionate and kind on a daily basis. You never know what someone is going through. Be careful what you ask at birthday parties and family get-togethers because you don't know if that couple has been struggling with infertility and they don't want anyone to know about it. Everyone is struggling with something at some point so we just need to be more kind and compassionate and patient. Through the practice, I've learned so many things about how to work with my staff like the different personalities and the challenges that come along with diversity. Also, how we can improve daily in our roles to provide a better patient experience.
How about your mentors and you mentor your team?
Faith Ripley, our CEO, has been a great mentor. Sabina Harris in Columbia has been a strong mentor in regard to the financial aspects and she is a great resource to go to when you need help with questions and discussing family flow and how we can improve. We have regular meetings and make sure we are on the same page and informed of any changes. I encourage humor and working through any problems or issues. I also encourage them to communicate with me about any issues especially if there are any patient concerns so we are working as a team consistently.
PREG recently adopted a new patient portal and software. How is that going?
The system has been a challenge but the advantage of the patient portal and greater access for them is so important. They can deal with the office, nurses, it tracks phone calls we get from patients to shorten our response time. We can communicate through texts via the patient portal and we are encouraging all of our patients to access it. Workflow is more streamlined thanks to the new software.
Tell us about your background and family.
I am an Asheville girl and love living here. I married my high school sweetheart and we have two beautiful teenage daughters. We love living in the mountains and we enjoy hiking, camping, traveling, and spending time as a family. I also enjoy photography.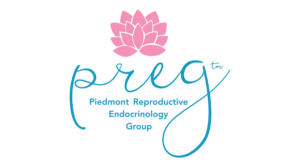 PREG has 3 IVF Centers (Greenville, Columbia & Low Country) with offices in Asheville & Spartanburg.