Many families struggle with caring for aging parents and family members. When super-senior family members (80+ yrs) have to downsize or move into a retirement living residence or an assisted living facility, it can be very stressful for everyone. Even though they reduce living space, most of these moves still involve moving a limited amount of furniture and possessions due to smaller living space.
The older we get, the more difficult it can be to accept changes. Moving is a significant life change for anyone, but especially for this demographic. Most have been in their current residence for years, and the thought of leaving the only home they have lived in, or one they have lived in for years, is daunting. Many seniors struggle with physical or mental issues, complicating the moving process ahead of the physical move.
Failing Mental Health is a Challenge
According to the Alzheimer's Association "More than 6 million Americans of all ages have Alzheimer's. An estimated 6.2 million Americans age 65 and older are living with Alzheimer's dementia in 2021. Seventy-two percent are 75 or older. One in nine people aged 65 and older (11.3%) has Alzheimer's dementia."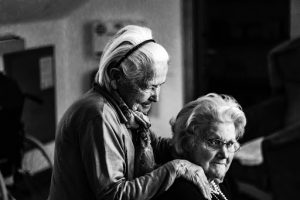 Additionally, there are a significant number of those who have some form of non-ALZ dementia. According to the CDC, "Dementia is not a specific disease but rather a general term for the impaired ability to remember, think, or make decisions that interfere with doing everyday activities." Many post-stroke survivors deal with vascular dementia, or Arteriosclerosis commonly referred to as "hardening of the arteries," where plaque builds up in blood vessels.
The Caregiver Challenge
An increasingly aging population means these statistics will only increase over time, according to a landmark study by the University of Michigan in 2007. The strain on family members and caregivers is real. Moving loved ones to a smaller residential setting, assisted living facility, or retirement community eases the burden on caregivers and provides peace of mind concerning their loved ones. However, preparing for such a move can be extremely stressful.
It is a complicated and deeply emotional issue for family members caring for those with dementia. Someone once said, "When you love someone with dementia, you lose them more and more every day. When they are diagnosed, when they go through different stages, when they go into care and when they die. 'Rapidly shrinking the brain' is how doctors describe it. As the person's brain slowly dies, they change physically and eventually forget who their loved ones are. They can eventually become bedridden, unable to move, and unable to eat or drink."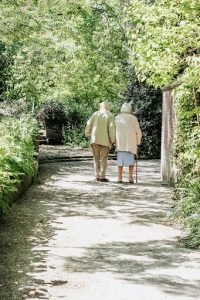 Helping Super Senior Loved Ones Prepare For a Move
Caregivers need to discuss every aspect of the move with their loved ones and include them in every decision. Those able to live independently, including those with spouses experiencing some early forms of dementia or physical issues, need to make informed decisions with their family about the future. These decisions include where to move, financial decisions, the division of possessions to family, estate sales, storage if necessary, etc. Help them decide what furniture and items they want to keep, pass down to family and friends, donate, and sell.
Selecting a Moving Company
Caregivers have enough on their plate handling the sale of the current residence, cleaning before the closing, liquidating and dispersing property and possessions, and helping their loved ones prepare for a move. A DIY move only adds stress to caregivers who are already physically, mentally, and emotionally drained. At this point, most caregivers are already exhausted.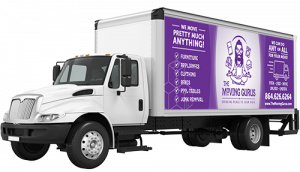 Reputable moving companies have great empathy and understanding when it comes to these situations. When seeking possible movers, ask if they have experience moving super seniors and those with physical or mental limitations. Let them know about your parent's or loved ones' situation. The moving company will inform the actual day of the moving crew ahead of the move so they are sensitive to the situation.
Long Cherished Possessions
Couples who've been married 50+ years (or surviving widowers) have a lifetime of memories and possessions they cherish. Assure them that you will transport any of these things in your vehicle to the new location. These can be things like special collections, artwork, jewelry, souvenirs, and mementos they value. Knowing their most prized possessions are being transported by the family will give them peace of mind.
The Day of the Move
Be positive and enthusiastic about the move with your loved ones. Keep in mind that this is a significant life transition for them. If they will be on-site during the move, help them relax and let them know there is nothing they need to do. Assure them that professionals are handling everything and that you supervise the activity on their behalf. Many caregivers arrange for their super senior parents to be at the new residence on the receiving end of the movers to reduce confusion, stress, and anxiety from the loading location. It enables caregivers to focus on the move without worrying about their loved ones being onsite. Ask a friend or family member to stay with them at the new residence ahead of the unloading or take them to lunch and entertain them to keep their mind off the move of their possessions.
The Moving Gurus have experience with moving super seniors and working with their caregivers. Our mission for every move is to reduce the stress and anxiety on families. The Moving Gurus have a strong record of safe packing, on-time delivery, and they carry 10X's the required insurance limits of South Carolina law, including all three types of coverage. They believe providing "peace of mind" in a move is their mission and calling to their customers. Contact us today to discuss your move and how we can help. We will provide our Google and BBB ratings and proof of all protection coverages and references of those we have recently served. We take the stress out of moving!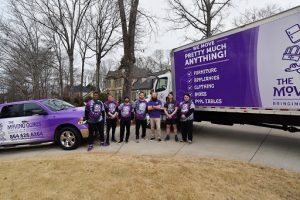 The Moving Gurus
Phone: 864.626.6264
Email: TheGuru@TheMovingGurus.com
Snail Mail: 306 Miller Street, Greer, SC 29650
Images: Unsplash